A Powerful Presence
A Personal Piece on the Way to Answering an Essential Question:
How did civil rights activists advance the ideals of liberty, equality, and opportunity for African Americans?
I met Janet Braun-Reinitz while doing the calligraphy on the Bedford-Stuyvesant, Brooklyn (498 Greene Ave. at Nostrand Avenue) mural "When Women Pursue Justice." I volunteered my time so that I would have the chance to put my mark on a stunning mural that celebrates Shirley Chisholm and 90 women who over the past 150 years have worked for social change in the United States. Janet's mural partner and co-author is my friend, Rochelle Shicoff, who was one of my graduate professors at Hunter College. It was she who got me involved with the mural.
Little did I know that Janet, the mural designer and lead artist, was a civil rights activist who risked her life in 1961 when she was arrested and jailed as one of a small group of Freedom Riders in Little Rock, Arkansas. Near the end of my work, Janet said she was giving me a gift. She wanted to visit my students and tell them about her experiences as a Freedom Rider.
Janet visited my classes twice. My students were prepared for her.
They researched the united States Civil Rights Movement from the 1940's to the 1960's.
The activists... The inequity...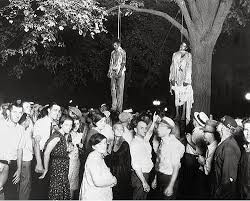 They researched Janet, and the Freedom Riders, in particular, online and were ready with questions to ask her.
Freedom Riders with a burning bus at Anniston, Alabama, May 14, 1961
Members of the Washington Freedom Riders Committee, traveling to Washington, D.C. Freedom riders hang signs out of bus windows, New York, New York, 1961.
The students watched a brief video interview with Janet.
http://www.outreach.olemiss.edu/Freedom_Riders/Resources/
Each class was mesmerized by her descriptions of snipers with rifles on roofs all around her and so many frightening police dogs.
Using students as "extras," Janet reenacted the scene of angry crowds in Little Rock banging and shaking her bus as well as the ineffectual local police.
Janet thoughtfully answered each student's question.
As Janet ended each session, she shook each student's name and told them, "You are shaking the hand that shook Dr. Martin Luther King, Jr.'s hand." Many students had amazed looks on their faces and said they would never wash their hands again!
Many students had never met a political activist before. As a primary source, Janet humanized the Civil Rights Movement for them.