STOP LITTERING OUR BEACHES!!!!!!!!!!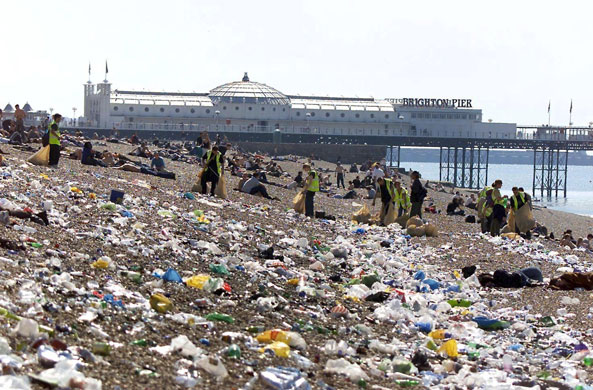 I HATE when people litter, especially on the BEACH!!!!! I mean, it doesnt take long to throw your garbage in the trash can! Also, when people litter, it can hurt the animals! I THINK THEY SHOULD STOP LITTERING!!!! Also, because of littering, some people have to work and pick it up!!! So it wastes their time also, but they are very nice of taking their time to pick
up litter that other people threw.As you can see in this picture, there is ALOT of litter on the beach and people are picking
it up. STOP LITTERING!!!!!!!! Why are you making our home, the Earth polluted??????? STOP LITTERING!!!!!!!