What is the nature of evil?
Us. vs. Them
(I mean)
Teachers vs. Administrators
(I mean)
Teachers vs. Students

(in other words)

Good vs. Evil

The nature of good and evil has been a hot topic for as long as schools have had deans and SAVE rooms. Maybe longer. I've got all sorts of discussions about it on my googlereader right now. For example, if you're wondering if it is human nature to request the bathroom pass every 12 and a half minutes, you might turn to:
johnkunnathu.blogspot.com/2009/07/what-is-basic-human-nature.html
Or if you are considering the tendency to form cliques to better annoy the teacher, take a look at:
parentsawake.com/causepeace/an-analysis-of-the-nature-of-evil-2/
And speaking of good and evil and how it impacts everyday life today, if you're wondering about where Michael Jackson ended up, take a look at:
allmichaeljacksoninfo.blogspot.com/2009/06/michael-jackson-and-god-feeling.html
You can also find very interesting and timely comments on Twitter twitter.com/
like this one by wdhaverstock posted 4 minutes ago: Wow! I just noticed! Evil spells "live" backwards. God dog!
Of course, the villain has been the object of fascination from Milton's Satan to James Dean to the kid who won't stop throwing paperballs in your room ....
...which is why it is important for teachers to understand the nature of evil. As I tell my students doing research, use primary sources wherever possible. So I figured I would model that for them. As luck would have it, the two main players agreed to sit down with me and chat in room 161, the site of much "evil" during this past school year. I'd tell you the date the interview took place but since time means nothing to either of my two guests, that would be pointless.
Dave: So, how are you today, God? You don't look so happy.

God: Fine, thank you - I was just dealing with a little problem.
Dave: Anything to do with us?
God: No, different universe. You think you're sinful. How are you, Dave?

Dave: I'm good. Satan, how are you? You don't look too happy either.

unsportsmanlikecomment.wordpress.com/2007/12/12/breakdown-scott-boras-vs-satan/
Satan: Not bad. Just yawning, actually.

Dave: Well, it's good to have the two of you here together.
God: We go back a long way.
Satan: We agreed to disagree.
Dave: As I said on the phone the other day, the reason we're here is to clarify a couple of things, free will, good and evil, sin and so forth. Maybe you're aware that there has been some confusion about some of these things down here.
Satan: Up there, ha ha ha.
Dave: Sorry. Over here.
God: Always the comedian.
Satan: You gotta laugh ....
God: Yes, laughter is one of my finest creations.
Satan: Yours?
God: He likes to take credit for the good stuff.
Dave: Is it safe to say, God, that everything out of Satan's mouth is a lie?
God: Why don't you ask him?
Dave: Satan?
Satan: Yes.
Dave: Now, if that is a lie, then everything out of his mouth isn't a lie.
Satan: But if it's the truth?
Dave: Well, it can't be the truth logically.
Satan: Logically it can't be a lie.
Dave: So let's start with this. This is for you, God. We humans get ourselves tied into knots all the time over logical inconsistencies. I mean, try getting through the first paragraph of this: rykunderground.blogspot.com/2009/06/absolute-moralityand-other-fairy-tales.html I hear they're considering this for the critical lens next year.
God: That would be his doing.
Satan: Te-he.
Dave: So let me ask you this. Why did you make us logical beings if logic leads us into such conundrums?
God: That's an easy one. I didn't.
Dave: You didn't what?
God: I didn't make you logical beings. In fact, you aren't logical beings.
Satan: That's right. I'm the one that made you think that you're logical beings. Worked pretty good, didn't it?
Dave: Yeah. We've wasted millenia trying to figure out things that can't logically be figured out.
Satan: Yuk yuk yuk.
Dave: My wife adds 2 plus 2 and gets 7 all the time and she's usually right.

God: Intuition - my gift to woman.

Dave: So what you're saying, God, is that the heart is more important than the mind.
God: Yes.
Satan: No.
Dave: Which would mean that emotions are more important than logic.
God: Yes.
Satan: No.
Dave: Which means that for purpuses of contructing a system of ethics or morality, we ought to rely more on feeling than on thought.
God: Well, that's an oversimplification but generally, yes.
Satan: If it feels good, do it!
Dave: By the way, Satan. God wrote the best selling book of all time. Have you ever written anything?

God: Well, that would require work.

Dave: Don't you just snap your fingers?

God: Well, yeah, but, you know, turning thought into material instantaeously is something.

Dave: I'll say. Can you do that, Satan?

Satan: If I say yes, would you believe me?

Dave: No.

Satan: No?

Dave: Yes!

Satan: Anyway, I've got more devious means.

Dave: Of course. For instance?

Satan: Well, there was the late, great Marquis but lately I've been leaving it up to J.K.

Dave: I see. Get 'em young, huh.
Satan: Do you know how many little anti-Chrits are running around out there now thanks to Harry and his friends?
Dave: Fiendish.
Satan: Thank you.
God: Well, don't worry. It's all part of the plan.
Dave: That's a nice segue ....
God: Not coincidentally, of course.
Dave: I suppose there's no such thing as coincidence for you.
God: Right. But for you?
Dave: That's exactly what I wanted to ask you. You know everything that's going to happen, right?
God: Well, considering that I'm making it happen ....
Dave: Yeah. Is that omnipotence or omniscience we're talking about?
God: I'd guess omniscience.
Dave: And are you omniscient, Satan?
Satan: Well, practically. I'd call it quasi-scient.
Dave: And quasi-potent?
Satan: I like that.
Dave: But God, even though you know what's going to happen, we don't. We like to think that we have choices and that the choices we make affect how things are going to turn out. Can you shed some light on that.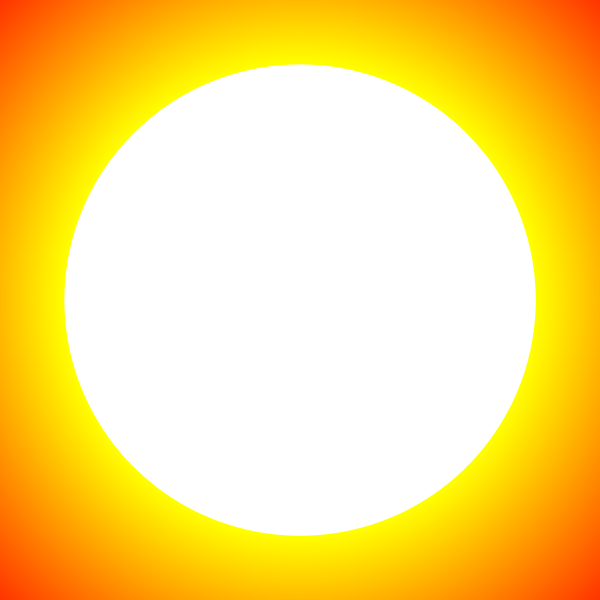 www.psy.ritsumei.ac.jp/~akitaoka/gilchrist200... Remove fram"> www.psy.ritsumei.ac.jp/~akitaoka/gilchrist200
God: Ha ha - nice one.
Dave: I'm sorry, no pun intended.
God: Well, I'm sure you're familiar with the free will argument for the existence of evil in your world.
Dave: Is that the argument that says that we have to be able to choose to do good things otherwise it doesn't mean anything?
God: Right. If I created you so that you could only choose to do the right thing, then you wouldn't have any free choice.
Dave: So you wouldn't be able to tell if we were good or not.
God: Well, I would.
Dave: Yeah, you could, but I mean, my wife couldn't.
God: Sure you want to use that example?
Dave: Right, she knows everything. I mean the girlfriend you met in a bar last night wouldn't be able to tell if you were good or not if you didn't have that temptation in front of you to turn away from.
Satan: Unless she herself is the temptation.
God: Let's not get into that again. They're in the 21st century.
Satan: I know, I know. I've got to come up with some more devious material.

Dave: So you could get rid of evil, God, but if you did, we wouldn't be able to prove that we're really good.

God: In a nutshell.

Satan: You mean you can't create a world where there is only good and people can choose to be good?

God: I could but then you'd be out of a job.

Dave: So then if I say that people are free to comment on this discussion, I can feel confident that I'm not lying to them?

God: They're free.

Satan: Even though you know what they're going to do.

Dave: So if you feel compelled - how's that?

God: Nice.

Satan: Good.

Dave: If you feel that you have no choice but to choose to comment on free will or temptation or coincidence or any of these other subjects, please do so in this discussion. I want to thank you guys for coming. Would it be too much to ask you to shake hands?

TEMPTATION

www.boston.com/bostonglobe/ideas/articles/2009/07/05/the_nature_of_temptation/

bcatok.wordpress.com/2009/07/05/temptation-morality-and-hypocrisy/

bcatok.wordpress.com/2009/07/05/temptation-morality-and-hypocrisy/
TEMPTATIONS
REDEMPTION
www.elook.org/dictionary/redemption.html

SIN

www.allaboutgod.com/what-is-sin.htm

EVIL

www.andrewbernstein.net/articles/34_villainy.htm

www.law.umkc.edu/faculty/projects/ftrials/evil/evilP7.html
www2.sunysuffolk.edu/pecorip/SCCCWEB/ETEXTS/PHIL_of_RELIGION_TEXT/CHAPTER_6_PROBLEM_of_EVIL/Nature_of_Evil.htm